Dear Santa... We Can Explain


Main Shop:
21287 Garrett Hwy STE200
Oakland, MD 21550
Hours:
Mon-Sat: 10am-6pm
Sunday: 10am-3pm
Holiday Hours:
Christmas Eve: 10am - 3pm
Chirstmas Day: Closed
New Year's Eve: 10am - 6pm
New Year's Day: Closed
If you've never stopped we'd love to see you. On top of our inventory of tees, hoodies, hats, jackets, etc. we have hundreds of blank tees, long sleeves, and sweatshirts in stock and over 40 screen print graphics/colors to choose from. You pick your apparel, pick your graphic and we print right here in front of you-- fresh, never frozen.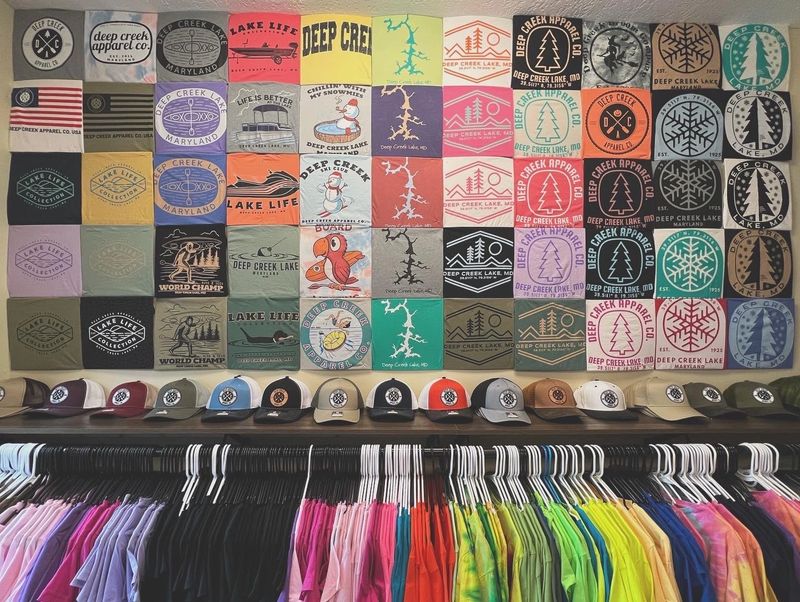 Over 50 designs in stock and ready to print, we stock sizes 2T - 2XL.
We also do limited edition seasonal designs for Halloween & Christmas. We may add a few more this year because we're adults and can do whatever we want.
Our main shop isn't a typical retail store. It isn't very big, its supposed to be a 2 office commercial space that we retro fitted to work - so its a little quirky. But what we lack in classic retail space, we make up in awesome-ness and lake views.